Welcome to Lisa M. McDevitt, O.D. in Reading, PA. Our licensed, professional eye care optometrist is here to help you with any eye and vision needs.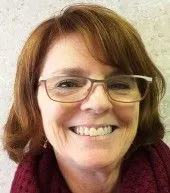 Meet Our Optometrist
Dr. Lisa M. McDevitt grew up in and continues to live, work, and serve the members of Berks County and the surrounding areas. She's been practicing optometry for over 30 years. Over the years, we've maintained a comfortable atmosphere in our offices for you and your family members.
Dr. Lisa graduated from Holy Name High School, obtained an undergraduate degree from Chestnut Hill College, and her Doctorate in Optometry from Salus University (previously PA College of Optometry).
Dr. Lisa and the team invites you to personally experience the levels of detail provided to our customers and our long-standing loyalty to the community. These values have been a cornerstone of Dr. Lisa's practice.
What We Offer
At Dr. Lisa's office, we offer a wide variety of services. Dr. Lisa, and her entire hand-picked team, offer consultations on frames, contact lens types and fittings, eye exams, pre- and post-operative care, treatments for dry or tired eyes, treatments for common eye conditions, regular glasses, bi and trifocal glasses, and other eye products.
Dr. Lisa ensures that her practice and her office embody her core values and desire to serve her community. Each team member strives to embody professionalism, warm care, strategic previous professional experiences, and dedication to being present with each customer's eye care treatment.
Individualized Care
The optometry staff here at our Reading, PA facility works with you to fit your appointments around your schedule to give you access to proper eye care and optometry services. We even have staff dedicated to helping you understand your insurance coverage and explaining other ways you might be able to pay for your optometry care.
We care about your needs and offer complete vision exams, a wide range of glasses, and one-on-one care. Our team focuses on all other related vision care matters, so Dr. Lisa can fully concentrate on what's happening with your vision during your appointment. This is true for every member of your family.
Dr. Lisa handles everything from eye-care emergencies to routine eye care. We also educate our patients on good eye-care practices, hygiene, and preventative care.
Schedule an Appointment with Our Optometrist
Whether you need an eye exam, corrective eyewear, or treatment, our eye doctor can help. At the office of Lisa M. McDevitt, O.D. in Reading, PA, we are here to help any patient with their eyecare needs. Our wide variety of services allows us to treat and assist our patients with individualized care. We are happy to answer any questions you have about eye or vision care. To schedule an appointment, call us today.