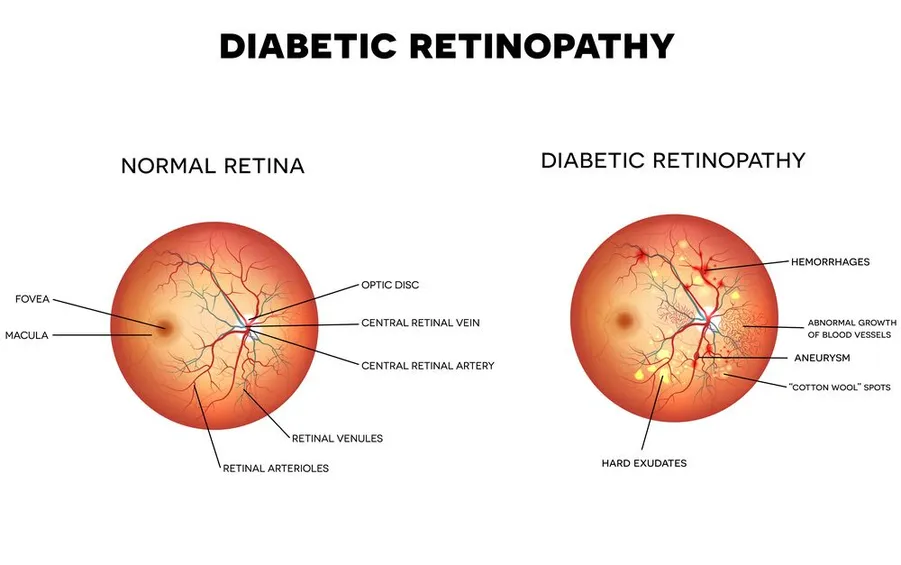 Living with diabetes demands constant attention and care, especially when it comes to your eyes. At Lisa M McDevitt OD in Reading, our eye doctor is committed to helping you maintain optimal eye health. Diabetic retinopathy is a common concern for people with diabetes, and understanding this condition is crucial for effective eye care.
Recognizing Symptoms of Diabetic Retinopathy
Diabetic retinopathy occurs when the blood vessels in your retina become damaged due to high blood sugar levels. This damage can cause vision problems and, in severe cases, blindness. Early detection is essential for proper treatment and management of this condition. Some common symptoms to watch out for include:
Blurry vision
Dark or empty spots in your field of vision
Fluctuating vision
Seeing floaters or dark spots
Difficulty seeing at night
If you experience any of these symptoms, it is important to consult an eye doctor immediately to determine if diabetic retinopathy is the cause.
The Importance of Regular Eye Exams
For individuals with diabetes, regular eye exams are crucial for managing eye health. Our optometrist can detect early signs of diabetic retinopathy and other diabetes-related eye conditions, such as cataracts or glaucoma. Early detection allows our eye doctor to initiate appropriate treatment, helping to prevent further damage and preserve your vision.
It is recommended for people with diabetes to have a comprehensive eye exam at least once a year. These exams should include dilation, which enables our eye doctor to closely examine your retina for any signs of damage or disease.
Managing Diabetes for Better Eye Health
Controlling your diabetes is the best way to prevent diabetic retinopathy and other eye complications. Some effective strategies to manage your condition and maintain good eye health include:
Keeping your blood sugar levels under control
Monitoring your blood pressure and cholesterol
Exercising regularly
Eating a balanced diet
Quitting smoking
Adopting these healthy habits can significantly reduce your risk of developing diabetic retinopathy and other vision problems.
Choose Lisa M McDevitt OD for Diabetes Eye Care in Reading, PA
At Lisa M McDevitt OD, our experienced optometrist is dedicated to providing comprehensive eye care for patients with diabetes. We understand the unique challenges you face and are committed to helping you maintain your eye health through regular eye exams, personalized treatment plans, and guidance on managing your diabetes.
If you're living with diabetes and seeking an eye doctor in Reading, trust Lisa M McDevitt OD to be your partner in eye care. Contact us today to schedule your comprehensive eye exam and take the first step towards protecting your vision from diabetic retinopathy and other diabetes-related eye conditions.