CLICK HERE to request and confirm an appointment today.
Call & leave a msg for frame shopping appointments too!!!
We also serve Berks County and surrounding areas.
Address:
Dr. Lisa M. McDevitt
201 Kenhorst Blvd
Reading, PA 19607
Phone: (610) 796-1300
Payment Methods: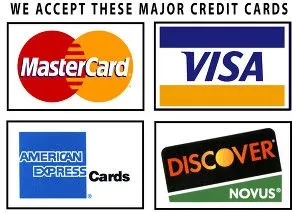 CANCELLATION AND NO SHOW POLICY AGREEMENT
If you are unable to keep your scheduled appointment, please call the office 24 hours before your appointment to reschedule in order to accommodate another patient. If you do not show or cancel without twenty-four (24) hour notice, we reserve the right to assess a thirty dollar ($30) fee.
Also, if you are more than 15 minutes late, you MIGHT/MAY be charged a late fee and asked to reschedule only if your tardiness will delay our next schedule patient, etc.
We enforce such a policy for the benefit of all of our patients and their right to a timely appointment.
Thank you for your cooperation!